Niel Tomodachi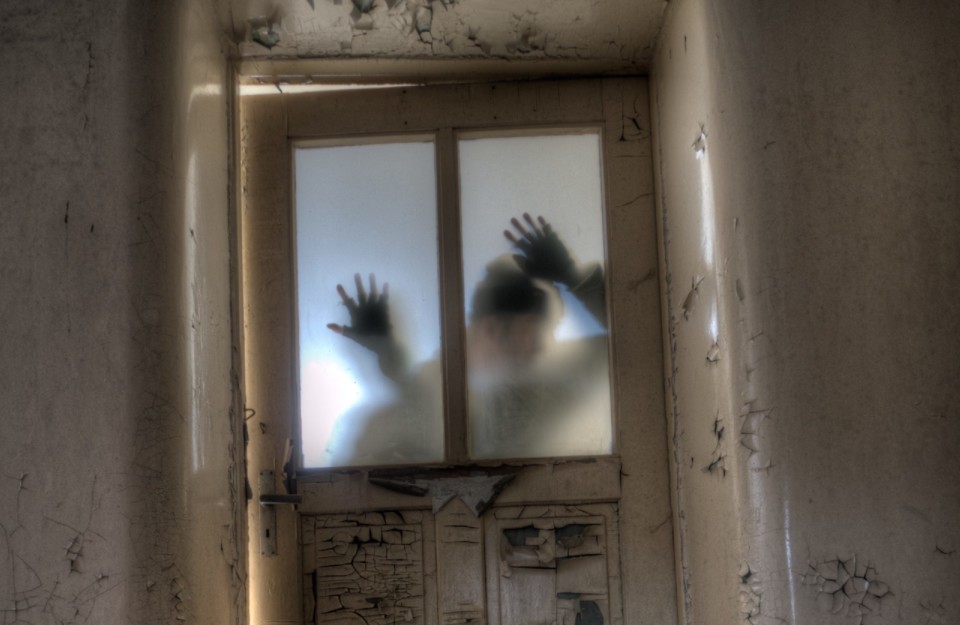 1."The Witch Boy" de Molly Ostertag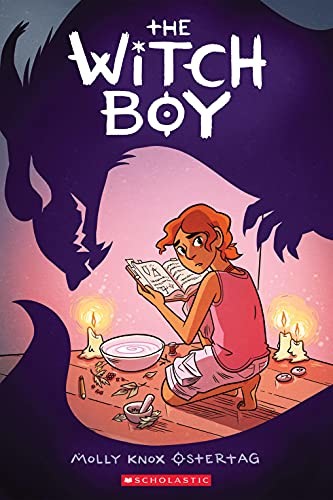 In thirteen-year-old Aster's family, all the girls are raised to be witches, while boys grow up to be shapeshifters. Anyone who dares cross those lines is exiled. Unfortunately for Aster, he still hasn't shifted . . . and he's still fascinated by witchery, no matter how forbidden it might be.
When a mysterious danger threatens the other boys, Aster knows he can help -- as a witch. It will take the encouragement of a new friend, the non-magical and non-conforming Charlie, to convince Aster to try practicing his skills. And it will require even more courage to save his family . . . and be truly himself.
2."A Dowry of Blood" S.T. Gibson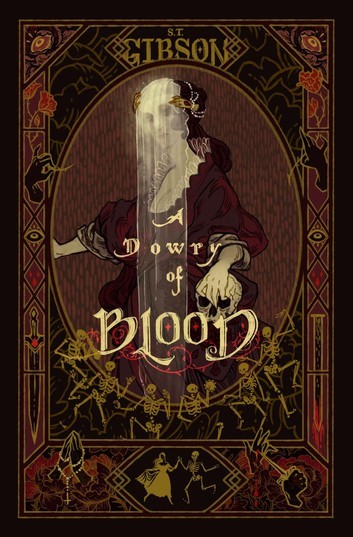 A lyrical and dreamy reimagining of Dracula's brides, A DOWRY OF BLOOD is a story of desire, obsession, and emancipation.
Saved from the brink of death by a mysterious stranger, Constanta is transformed from a medieval peasant into a bride fit for an undying king. But when Dracula draws a cunning aristocrat and a starving artist into his web of passion and deceit, Constanta realizes that her beloved is capable of terrible things. Finding comfort in the arms of her rival consorts, she begins to unravel their husband's dark secrets.
With the lives of everyone she loves on the line, Constanta will have to choose between her own freedom and her love for her husband. But bonds forged by blood can only be broken by death.
3."The Lamb Will Slaughter the Lion" Margaret Killjoy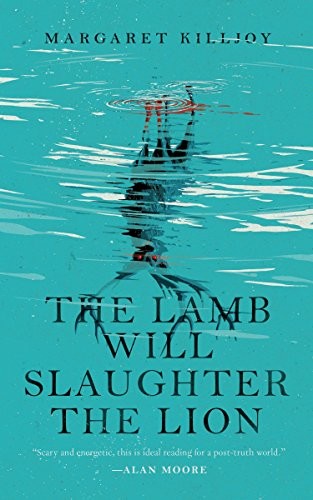 Danielle Cain is a queer punk rock traveller, jaded from a decade on the road. Searching for clues about her best friend's mysterious and sudden suicide, she ventures to the squatter, utopian town of Freedom, Iowa. All is not well in Freedom, however: things went awry after the town's residents summoned a protector spirit to serve as their judge and executioner.
Danielle shows up in time to witness the spirit—a blood-red, three-antlered deer—begin to turn on its summoners. Danielle and her new friends have to act fast if they're going to save the town—or get out alive.
4."Cemetery Boys" Aiden Thomas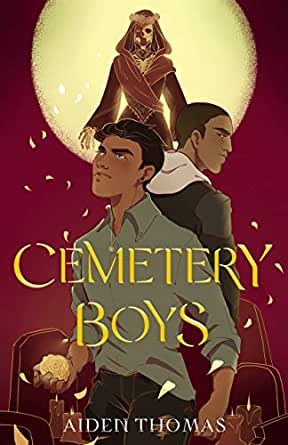 Yadriel has summoned a ghost, and now he can't get rid of him.
When his traditional Latinx family has problems accepting his gender, Yadriel becomes determined to prove himself a real brujo. With the help of his cousin and best friend Maritza, he performs the ritual himself, and then sets out to find the ghost of his murdered cousin and set it free.
However, the ghost he summons is actually Julian Diaz, the school's resident bad boy, and Julian is not about to go quietly into death. He's determined to find out what happened and tie up some loose ends before he leaves. Left with no choice, Yadriel agrees to help Julian, so that they can both get what they want. But the longer Yadriel spends with Julian, the less he wants to let him leave.
5."The Taking of Jake Livingston" Ryan Douglass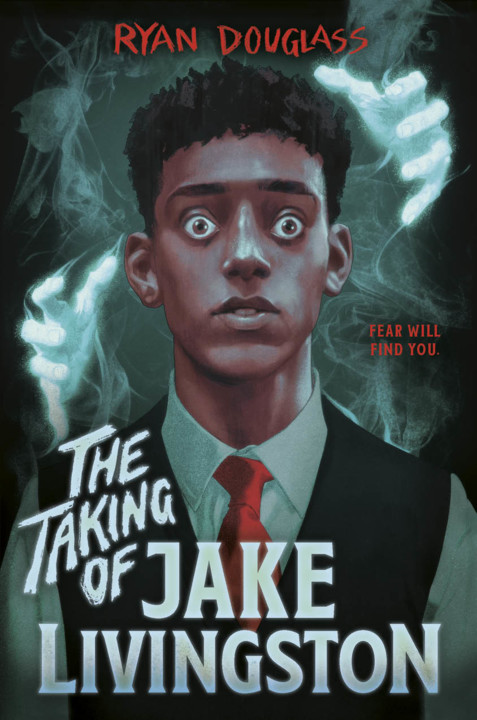 Get Out meets Danielle Vega in this YA horror where survival is not a guarantee.
Jake Livingston is one of the only Black kids at St. Clair Prep, one of the others being his infinitely more popular older brother. It's hard enough fitting in but to make matters worse and definitely more complicated, Jake can see the dead. In fact he sees the dead around him all the time. Most are harmless. Stuck in their death loops as they relive their deaths over and over again, they don't interact often with people. But then Jake meets Sawyer. A troubled teen who shot and killed six kids at a local high school last year before taking his own life. Now a powerful, vengeful ghost, he has plans for his afterlife–plans that include Jake. Suddenly, everything Jake knows about ghosts and the rules to life itself go out the window as Sawyer begins haunting him and bodies turn up in his neighborhood. High school soon becomes a survival game–one Jake is not sure he's going to win.
6."Mooncakes" Suzanne Walker, Wendy Xu, Joamette Gil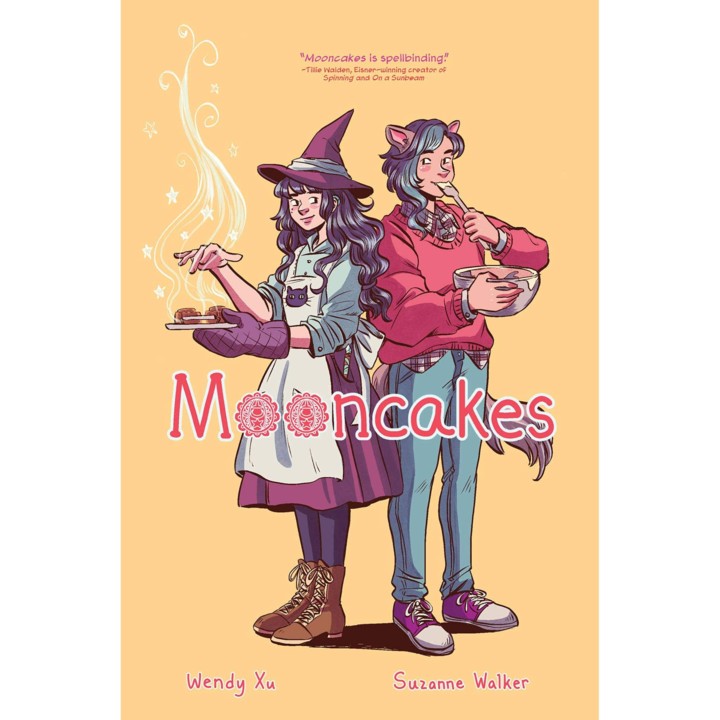 A story of love and demons, family and witchcraft.
Nova Huang knows more about magic than your average teen witch. She works at her grandmothers' bookshop, where she helps them loan out spell books and investigate any supernatural occurrences in their New England town.
One fateful night, she follows reports of a white wolf into the woods, and she comes across the unexpected: her childhood crush, Tam Lang, battling a horse demon in the woods. As a werewolf, Tam has been wandering from place to place for years, unable to call any town home.
Pursued by dark forces eager to claim the magic of wolves and out of options, Tam turns to Nova for help. Their latent feelings are rekindled against the backdrop of witchcraft, untested magic, occult rituals, and family ties both new and old in this enchanting tale of self-discovery.
7."Séance Tea Party" Reimena Yee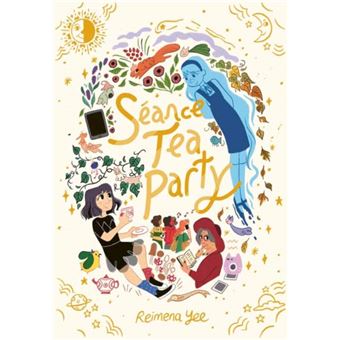 After watching her circle of friends seemingly fade away, Lora is determined to still have fun on her own, so when a tea party leads Lora to discovering Alexa, the ghost that haunts her house, they soon become best friends.
8."The Dead and the Dark" Courtney Gould
Courtney Gould's thrilling debut The Dead and the Dark is about the things that lurk in dark corners, the parts of you that can't remain hidden, and about finding home in places―and people―you didn't expect.
The Dark has been waiting for far too long, and it won't stay hidden any longer.
Something is wrong in Snakebite, Oregon. Teenagers are disappearing, some turning up dead, the weather isn't normal, and all fingers seem to point to TV's most popular ghost hunters who have just returned to town. Logan Ortiz-Woodley, daughter of TV's ParaSpectors, has never been to Snakebite before, but the moment she and her dads arrive, she starts to get the feeling that there's more secrets buried here than they originally let on.
Ashley Barton's boyfriend was the first teen to go missing, and she's felt his presence ever since. But now that the Ortiz-Woodleys are in town, his ghost is following her and the only person Ashley can trust is the mysterious Logan. When Ashley and Logan team up to figure out who—or what—is haunting Snakebite, their investigation reveals truths about the town, their families, and themselves that neither of them are ready for. As the danger intensifies, they realize that their growing feelings for each other could be a light in the darkness.
9."Artie and the Wolf Moon" Olivia Stephens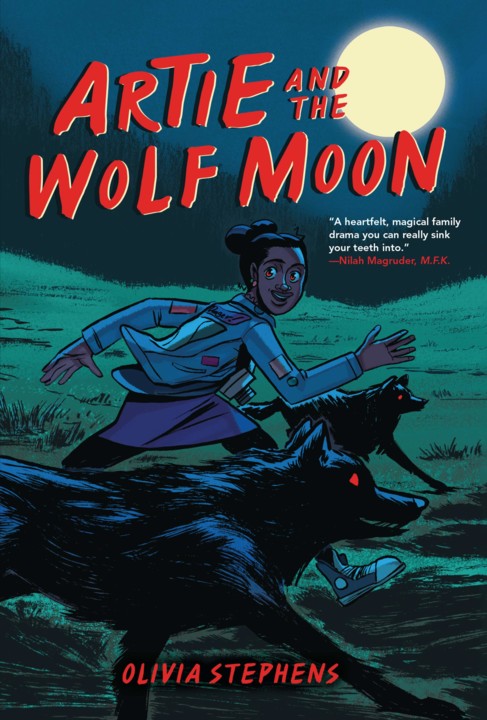 After sneaking out against her mother's wishes, Artie Irvin spots a massive wolf--then watches it don a bathrobe and transform into her mom. Thrilled to discover she comes from a line of werewolves, Artie asks her mom to share everything--including the story of Artie's late father. Her mom reluctantly agrees. And to help Artie figure out her own wolflike abilities, her mom recruits some old family friends.
Artie thrives in her new community and even develops a crush on her new friend Maya. But as she learns the history of werewolves and her own parents' past, she'll find that wolves aren't the scariest thing in the woods--vampires are.
10."Things Have Gotten Worse Since We Last Spoke" Eric LaRocca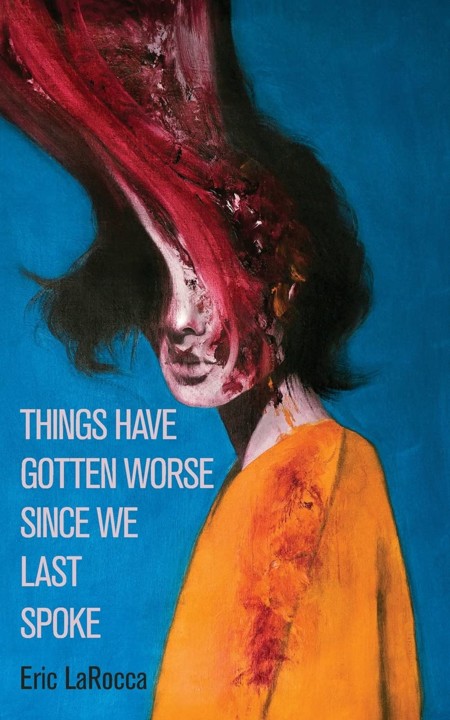 Sadomasochism. Obsession. Death.
A whirlpool of darkness churns at the heart of a macabre ballet between two lonely young women in an internet chat room in the early 2000s—a darkness that threatens to forever transform them once they finally succumb to their most horrific desires.
What have you done today to deserve your eyes?